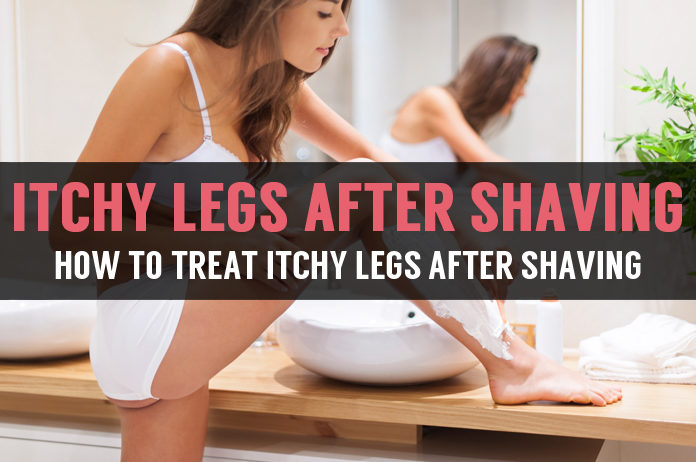 As we all know that growth of hair is a common problem which is mostly faced by men and women. But have you ever noticed that you will come across with Itchy Legs after Saving which is caused by many things including dry skin which can also create rashes on such area. There are many reasons when you face the problem of itchiness after saving. Some of the reasons are stated below:-
Dry Skin– If the person is already having dry skin, and if they put shaver against such skin then it would be more irritating. Apart from that, they have to use a soft towel after cleaning. Avoid using a hard material for cleaning which will create skin dry and itchy.
Old Razor– Person should avoid using old razors as they are also responsible for making skin itchy and dry. Along with that, the person should use the razor nicely and in right direction to overcome the problem of itchiness.
Sensitive Skin– Person who is having sensitive skin will more likely to suffer from this major problem. They should use some cream after shaving which will remove dryness and irritation on the skin.
The person will also come across with couples of options where they can easily get rid of dry and itchy skin before and after shaving.
Main Treatments For Itchy Legs After Shaving
Application Of Cream And Lotion- It is better for the person that they should apply some kind of cream and lotions. It contains menthol along with anti-itch properties which will further help the person in reducing the skin sensation. They can also use bag balm which can also be more useful as they are natural products which help in removing skin irritation. They are better than ointments as they are less content of alcohol which is not good for skin.
Go For Natural Remedies– People are also having the best option to move for natural remedies which will include oatmeal along with aloe-vera juice which will remove skin irritation in a perfect way. People can also use Vitamin E oil which will prove the best moisture for the skin. Lavender is also used to smooth the skin and give you more relief from stress. Its oil can also be used which gives instant relief from itching and dryness.



Warm Bath– Person should try to take a warm bath before moving for shaving. It will make the skin hydrated which decreases skin irritation problem on your skin. If the hairs are soft in nature then you should feel less dryness and itching. The person should also use tea tree oil which is best kind of antiseptic that soothes the skin along with making it soft.
Shaving Cream– Person should always use shaving cream when they are moving for shaving on itchy legs when the hair grows back. It will help you in keeping skin hydrated which further helps you in feeling less dryness after shaving.
Exfoliation Of Skin– This is the important part as the person should move for exfoliation of skin before and after shaving that will help the person to get rid of the problem of redness and rashes.
Warm Cloth– If the person is not having enough time to take a warm shower then, in that case, they should move for warm wash clothes in such areas which will soften the skin and person will not suffer from the problem of skin irritation.
Right Direction– Person should have the leg hairs in the right direction to the hair growth. It will easily shave your legs without causing any kind of skin irritation or redness on it. The person should also move for witch hazel which is a natural product for the treatment of skin irritation along with rashes. It will help to make the skin toned after using such products which create rashes and red burn on the skin.
Thus all the above steps will help the person in removing the skin irritation along with dryness after shaving. They are also guided about tricks through which they can make their skin softer without having a problem of redness and rashes. Along with that skin, creams are the better option for the person which will help the person by reducing inflammation in the tissues.